Newbie
Posts: 1
Joined: 08 Jan 2016, 21:50
08 Jan 2016, 22:05
My uncle piloted an AC-130 in Vietnam around 1972. His was the first real successful test of the 105mm. I have a DVD he burned for me taken from the low light level TV and infrared from a mission on March 18th, 1972 where they engage and destroyed 7 trucks in about a 20 minute period in the Steel Tiger 4B section of the Ho Chi Minh Trail, firing approximately 20 rounds of 105. Supposedly the attack video was shown to President Nixon. I'm going to try to convert the DVD onto YouTube for better sharing access. It's a nice video because you can hear the voices of the pilot, copilot and crew.
I also have a picture I'll scan of him next to the side of the aircraft with a hole created by 57mm AAA.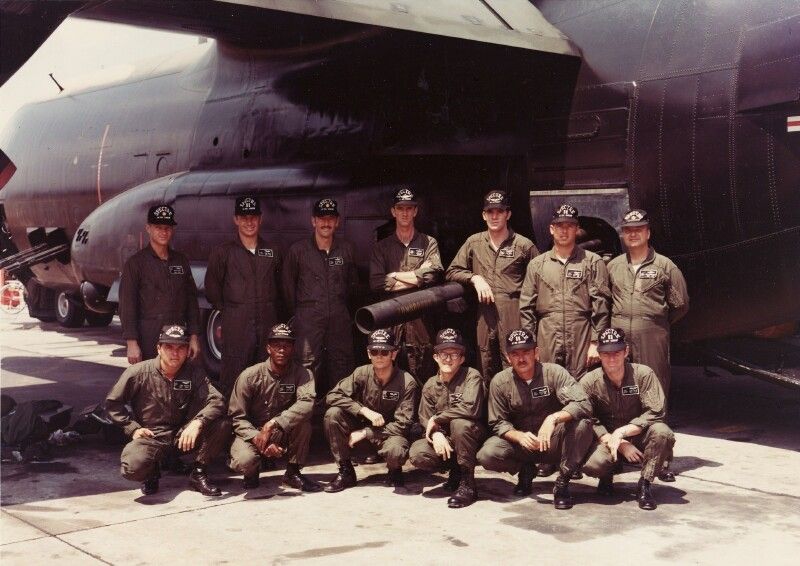 My uncle is in the back row 2nd from the left in this photo.